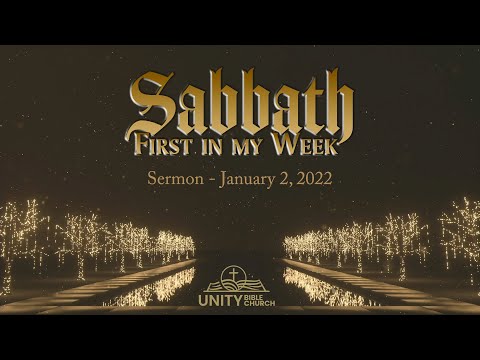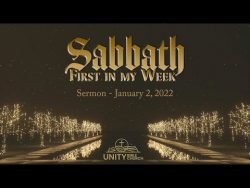 FIRST IN MY WEEK – SABBATH
January 4, 2022
Sermon from January 2, 2022 by Pastor Bill Walker of Unity Bible Church, Lewiston, ME.
Building on our 2021 desire to put Jesus first in our lives…
First in our WEEK – Worship
First in our PAY – Tithing
First in our DAY – Devotions
We will reissue our Bible reading plan for 2022 and today we will consider together the SABBATH and how it relates to our relationship with God.
At Unity Bible Church, our vision is to see God glorified through our worship of Him, building up believers, and sharing the Good News of Christ.