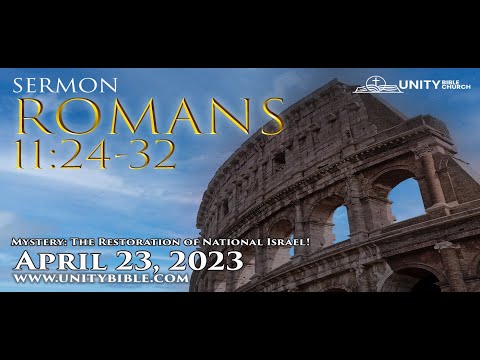 ROMANS – FOUNDATION OF THE FAITH – MYSTERY:THE RESTORATION OF NATIONAL ISREAL! – ROMANS 11:25-32
April 24, 2023
Sermon from April 23, 2023 by Pastor Bill Walker of Unity Bible Church, Lewiston, ME. This is the message from our Sunday Morning Service in our series from the book of Romans "The Foundation of Faith." This Message was entitled "Mystery: The Restoration of National Israel!
The day before the 75th anniversary of the Nation of Israel we consider the Apostle Paul's words concerning the future of ethnic national Israel. God has a wonderful sense of timing :-).
At Unity Bible Church, our vision is to see God glorified through our worship of Him, building up believers, and sharing the Good News of Christ.